"By hearing stories about healing from people who seem like us, we become inspired to believe that our own healing is possible." Lewis Mehl-Madrona: Coyote Wisdom: The Power of Story in Healing.
My grandparents were missionaries in India for 40 years and were powerful storytellers. I recall sitting around their dining room table as a little girl, Grandpa telling stories of Gandhi visiting his agricultural institute. It was the first of its kind to teach a third world country how to grow food with more nutrient density. He also told the story of his friend, Madame Montessori, asking him to invest in a "new school" she wanted to start in America. And of course he said yes. Grandma, one of the few female doctors of her time, told the story of how her high school church basketball team gathered enough funds to send her to college and then on to medical school. She also told detailed stories about performing surgery to remove tumors of leprosy patients under kerosene lamps.
They both came from families with little means, but rich in the belief that the seemingly impossible could be achieved through the persistence of faith, hope, and love. Their stories were ultimately an inspiration for my own healing journey and recovery from an eating disorder. The eating disorder that nearly killed me.
I struggled with Anorexia for 14 years. You would have never known this by looking at our family or by the idyllic life I had growing up in a resort town on Lake Michigan. But sailing on my Hobie Cat on Lake Michigan, riding our Arabian horses through peach orchards, and being crowned Homecoming Queen did not protect me from an internal turmoil that ravaged my body with disease.
A castle looks idyllic, unless you're the one trapped in the tower. – Plott
From an early age, I struggled in school. I was tagged a "slow learner" by teachers. I silently wondered how everyone I knew was smart. But, not me. It wasn't until graduate school that I would believe I was not "dumb" after I was diagnosed with Dyslexia.
My elementary school classmates didn't always call me "Dumb". Most days they chose "Chunky" instead.
In high school "Chunky" needed somewhere to belong and I found a home in athletics. I started running. And ran right into the ranks of one of the top two-milers in the state. And directly into the strangle hold of Anorexia.
Running changed my body. My changed body changed how people treated me. I loved the attention. All but the attention that lead to a sexual assault from a male peer. The self-hate for my body that lingered from that would keep trauma embedded in my body for the next 14 years. And so it began – the desire to be thin and thinner to keep that attention at bay. The more I ran, the thinner I became. The less I ate, the thinner I became.
By the time I started college I had reduced my calorie intake so drastically that I could hardly maintain the demands of university life. It was exhausting. And I was so hungry. But my body was all I knew how to control. So I began to binge eat and purge calories. I was now also a Bulimic.
My bewitching hours were 4:00-6:00 p.m. every day. I was like a dog in search of a bone. I was ravenous. Fearful of these intense feelings, I'd go running. It got me out of my dorm room, kept me away from food and from the unbearable self-loathing, but it often made me more hungry, anxious, and depressed.
I went to many counselors throughout the years. I knew I was angry. I knew I was scared. We talked. I listened. Never once did they ask me why I was so thin. Nor did I tell them my secret behaviors of restricting, purging, and binging. But I knew something had to change or I'd never survive.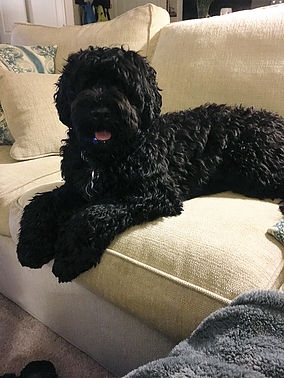 So I started reading. I read volumes and volumes about nutrition, exercise, emotions, and health. I stuck with counseling and began to open up to friends about my feelings.
The summer in my 20's began the enlightenment I needed to recover. It was the summer I was a wilderness guide in Northern Michigan. I led two-week trips of backpacking and canoeing. As a wilderness guide I saw food in a new light. It changes things when everyone on the team is given a weight limit for their pack, a list of foods you can bring, and you are away from the kitchen for weeks at a time. I saw the power and freedom of meal planning for the first time. You have the healthy food you packed, and that's it and it's enough. Binging was not an option for me in the woods.
And in the wilderness, my exercise, which on my own could be excessive, looked different. We took long hikes and definitely worked our bodies, but the exercise was about community and beauty, not calories burned. I connected with others on a daily basis. I did not feel lonely. I would learn a valuable gift of healing. But this gift did not last as I integrated back into "real life". I had many more miles left in my journey to recovery.
The years that followed were exciting but they were also complicated and difficult. I got married, became a Young Life Ministry leader, moved to the East Coast, and went on to graduate school in Boston. I still loved the outdoors, helping people, and being in community. But I also felt the pressure to be "perfect" for those wide-eyed teens and parents at church and in the ministry.
And the eating disorder still dominated my life.
I survived a miscarriage and other medical complications. My teeth cracked. I would faint in malls, throw up blood, and my hair was falling out. My stomach hurt and cramped, and doctors told me I was infertile, but they did not know why. They never asked if I had an eating disorder.
My mind, body and spirit were still in turmoil. And so was my marriage. The eating disorder destroyed any chance I could have had for a successful relationship. We divorced and I was devastated. I abandoned the church because I thought the church had abandoned me.
It would be years later that I began to heed the advice I had learned in the wilderness and in the books I had read, and from the wisdom of the counselors, my friends and my family. And had learned in my faith with God.
So I let go of my need to exercise so strenuously. I took a walk instead of running, biked but not long distances, hiked but not far and started planning out my meals with no skipping. I added foods to my diet that I was afraid of eating. The more I structured my exercise and meals, the more stable I began to feel. I expressed my feelings on a daily basis even if those feelings "bumbled" their way out of me. I let go of the need to binge and purge. I no longer needed them to cope. I dealt with my traumas and learned how to communicate better to family and friends. I strengthened my faith in God. I had hope. And I began to love…myself.
"And now abide faith, hope and love, these three; but the greatest of these is love." -I Corinthians 13
I have been recovered from my eating disorder for over 35 plus years. The time I spend hiking or snowshoeing in the wilderness continues to be a place for inspiration. My husband, my 3 children and 4 grandchildren are my loves. Greta, my therapy dog, is my furry companion. And, the patients and their families that I see in my practice are some of the most courageous people I know. It takes courage to heal.
I hope my story has inspired you to believe that your own healing is possible. I look forward to hearing your story.